Instant Short Story Packs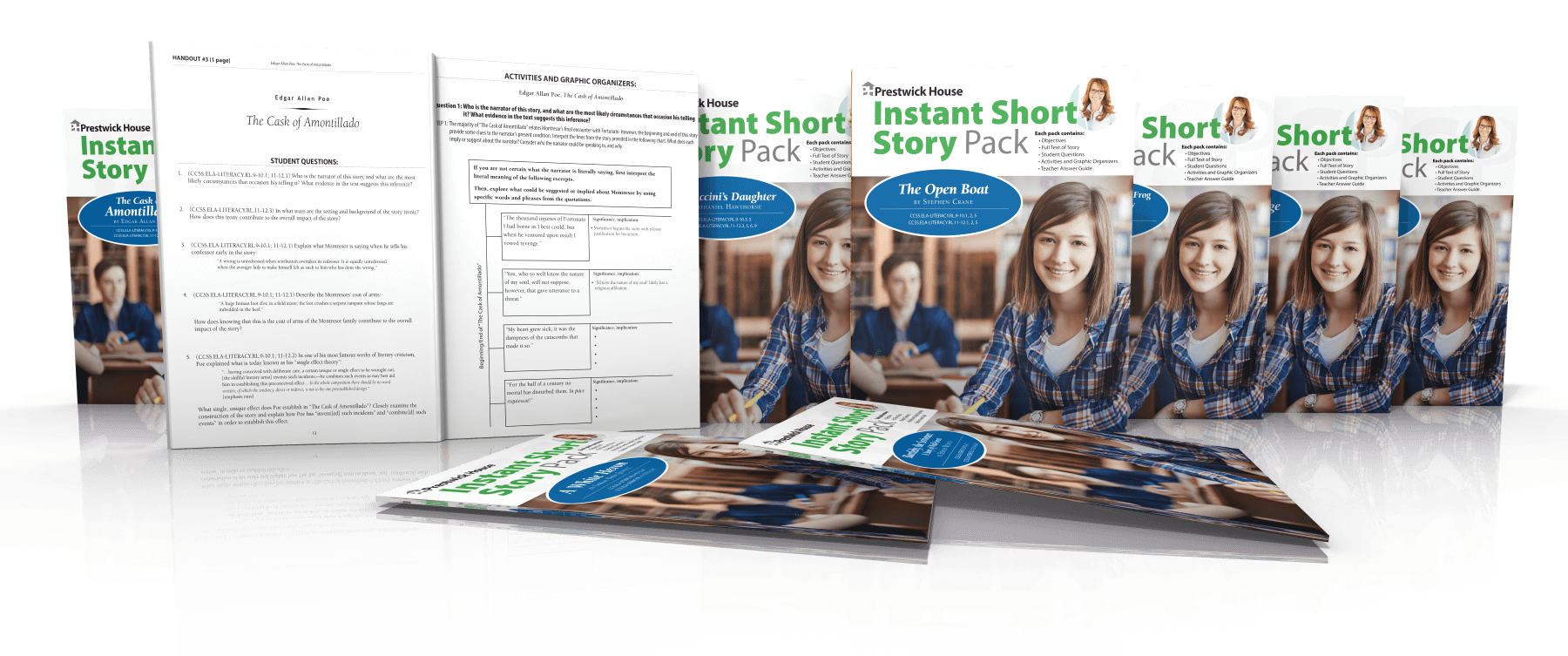 Everything You Need: Text, Activities, Questions, & More!
These short story resources are a fabulous new addition to our inventory. How many times have you wanted to teach a short story and had to track down the text in one place, some questions in another place, and activities yet somewhere else?!
With everything you need in one comprehensive pdf file, these short story units are great to keep on hand for 2-3 day lesson plans for substitute teachers or as a short unit of study in between longer units.
Use several together to create a short story unit study, or use them individually to give students another quick look at an author's work in addition to your novel study.
They could be used in literature circles, with each group studying a different story.
Possibilities are not endless, but certainly vast! And the price point makes them affordable!